---
NEW!! Minty Fresh Enviromint Stainless Steel Cleaner, Polish & Protectant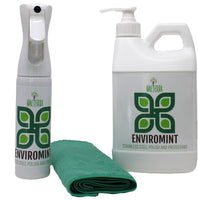 Sale
---
Our most sought after customer favorites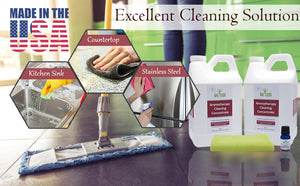 Cleans most household surfaces
Countertops, sinks, stovetops, tubs, mirrors, windows, walls, floors, doors, desktops, stainless steel, granite, phones, tablets, toilets, baseboards, upholstery, ceramic, laminate, hardwood flooring, automotive interiors, carpet spots, and just about anything else that needs cleaned & freshened up.

Why in the WORLD are people still using synthetic chemical cleaners in single use bottles?
Start Your Cleaning Routine with a Modern Mindset Today!